Our web pages bring us customers from all over the USA and Canada.

 Proudly, we would like to share a few of our favorite customer "bouquets" with you.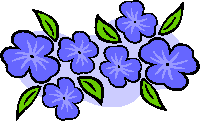 Copyright © 2000-2020 Cedar-Built Holdings, Ltd. All rights reserved

We have many references available.

Jane and Noel

Cedar-Built Greenhouses

David- "We put our kit together in 2011 and are very pleased. We purchased a 8x10 stand alone. We are in WNY."  (2018-April)

Monte- "Have had mine about 5 years and love it. 12x20 lean to." 

Neil- Bear, DE "We purchased 15 years ago. Overall the Cedar Built "Pool house" is doing great and we love it!"   (12'x22' spa enclosure)

 "You should know that the greenhouse is absolutely perfect.  The quality of your material and workmanship is exceptional.  The assembly went forward without a hitch and was completed from start to finish including stocking with plants in one easy and fun day. The best part is Mom now has her lifelong dream & is like a kid in a candy store! Thank you for all of your support.  I know that you are just as proud of your greenhouses as we are. Thanks again for your wonderful product & service". Athens,GA (6x8)

"We are completed satisfied with the quality and craftmanship of our greenhouse.  Every item was milled perfectly, &  the plans were clear & easy to follow.

I would highly recommend your greenhouses!  I have had a number of people inquire where to purchase & I have referred them to your website."

Thanks...10x16 Free-Standing  Glyn and Vivian McCord Cody, WY

"The house is assembled and you are correct, it looks great.  Everything is as advertised, you may be getting some orders from my region as the neighbors are making positive comments as to the looks, quality and ease of construction."  Sequim.Wa.  10'x16'

"The greenhouse we purchased from you folks is fabulous!  It went together very easily.  3 of us put the wood frame together in 5 hrs.  The following day 2 of us put the glazing on.  It is exactly what I wanted, and in looks BEAUTIFUL!"  Santa Rose CA (10x12)

"We have had a hoot building this greenhouse, everyone thinks it's great, and it really is beautiful wood."   thanks from Independence, MI (8x10)

"Very impressed with the accuracy of the cuts and fit.  Didn't have to trim one piece!  Can't wait to start some serious gardening!  You may use me as a reference anytime." NC (6x8 Lean-To)

"All the parts fit so well together. I'd love to see the workshop. Great quality workmanship!"   from Houston Texas (8x12)

"The greenhouse is great.  We added a cedar stain and preservative,. now it is a deeper red-brown.  It is gorgeous. Every single piece has fit together perfectly.  It's like a piece of art. Thank you so much"from  Albany, Oregon (8x10)

"I'm amazed at the quality of wood in the parts and also the tightness of your construction - great work!!"  from Sterling Ak (8x24)

"WOW!!!! ...assembly went like a dream.  The instructions were just great.   It just looks incredible!!!!"... "Thanks again for all your help and the incredible greenhouse.   I have never dealt with such a responsive company."  from  Spring Lake, NJ (8x16)

"It looks wonderful and smells so nice.   Cannot say enough about how wonderful you both were to deal with.  Wish you could see my beautiful greenhouse in person.  from Long Island, New York. (5x13 Lean-To))

"We are so pleased with our greenhouse and it is simply wonderful, lovely, and FUN!   With our very sunny, though cold days, the plants thrive where they do not have to contend with wind or cold.  It is a very satisfying project".  

from Crested Butte Colorado (8x12)

I have really enjoyed puttering around in the greenhouse.    It is such a relaxing hobby and the greenhouse is truly lovely.  Thanks for everything.I love my greenhouse and my husband for putting it all together for me.

  Seymour Texas (8x16)

"I'm the envy of the neighborhood and I'm enjoying every minute of it!" Northglenn Co (8x10)

"Complete unit erected day one. Glazing completed day two. Benches installed in a few hours on day three. Totally finished. . Thank you for this great addition to my rural hideaway"

from Rhode Island New York ( 8' x 14') 

"My husband says he is planning on moving in there himself.  He says it is nicer then most of the rooms in our house.  We just love everything about it. Everything  just fell into place.  We are so happy with the manufacturing and the construction was wonderful  Thanks so much.  We are having a great time (even slept out there Sat. night)".  -k-  Portland, Oregon (10 x 10)

 "I'm very pleased that my wife chose you folks. I looked locally & on line & found nothing comparable.   Nothing matches  the Quality, the Craftsmanship and Ease to construct as your Cedar Built Greenhouses. Thank-you for allowing us to have such a piece of Art on our lot. We've greatly appreciated your help and assistance throughout the whole process.  I've personally recommended & boasted about our new addition. I have printed a few nice glossy pictures of our final product to show off. Everyone is real impressed.  Anchorage AK (10x10)

"Thank you very much for the excellent service! In today's society, it is exactly that kind of integrity and commitment to

 total quality that distinguishes truly successful people and companies. 

Our greenhouse is beautiful, the quality of the cedar is exceptional - everyone who has seen it has commented on how great it is!"

L. Lodico III  (12 x 16 Lean-To, Allen Park Michigan)

"Got the greenhouse up and it looks super. We are really pleased. Everyone whose seen it is a potential customer!"  8x16 Lean-To  T. Brown  Casper WY.

Testimonial...  6'-4" x 8'   

Nov. 2004

Dear Jane:

"I thought I should drop you a line to tell you how much I am enjoying my little greenhouse.  First of all, I would be more than happy to act as a reference and would not hesitate to answer any questions a potential buyer may have with regard to your service and more importantly, your product.    The materials, without question, were more than I ever expected, needless to say, my husband was thrilled.  The instructions for construction of the greenhouse were explicit and exact, to say the least, which again, thrilled my husband.  The workmanship put into my greenhouse kit was, as my husband said, "exceptional".  Within one weekend, the greenhouse was completed from head to toe .  Who would believe this???  I am so thrilled, that I actually threw a little greenhouse party last weekend for my whole family to see.   If anyone wants to relieve  stress, this little piece of 6x8 heaven is the way to go.  As you can tell, I am so happy with the entire process and the end result was more than I could have ever imagined.    Thank you, once again for all of the help, information and produce, I cannot tell you how much I am enjoying the little guy!" Dale.....  Mickleton, NJ 

Schools we are located at:

Edgartown School , Martha's Vineyard, MA

Butterfly Conservatory- Vanguard University, CA

Sierra Waldorf School, Sonora CA

VanGuard University, Southern CA

Monarch Lifeworks, Ohio

Greenhouse-shed project- Inly School, Ma 

Greenhouse project- New Mexico Military Institute, NM 

Greenhouse-shed- Corona Creek Elementary, CA 

 Greenhouse Rhode Island Builders Assn 

(Rhode Island Home Show)

Clay Garden & Gifts, Santa Rosa Beach FL

Current Educational Institute Clients: 

Friendship Elementary School, Coatesville, PA

Dacusville Elementary School, Easely, SC

North Junior High School, Minnetonka, MN

Rudyard Schools, Rudyard, MI

West Jessamine High School, Nicholasville, KY

 Clinton Community Center, Clinton, MS

Shumei International Institute, Crestone, Co

North Carolina Museum of Forestry, Whiteville, NC

Cameo Elementary School, Clovis NM

New River Valley Juvenile Detention Home, Christiansburg, VA 

North Lampton Secondary School, Ontario, Canada

Nottawaseppi Huron Band of Potawatomi, Fulton, Mi

Flat Lick Elementary School, Flat Lick, Ky 

Cameron Park Elementary, Hillsborough, NC

Gava Holstein Community School, Holstein, IA

Kenwood School, Kenwood, CA

Bellevue High School, MI

Kinsman Lodge, Surrey, BC

The Link School, Buena Vista CO

Webster School, Pemberville OH

Jewish Farm School, NY

Elk River School, MN

The Gagie School, MI

Calgary YCMA, Camp Chief Hector Alberta 

City of Calgary, Parks Dept. Calgary, Alberta

Kismen Care Facility, Surrey, BC

Edgewood Center for Children, SanFran, CA

Hope Springs, PA

Catholic School System, Edmonton Alta

Buena Vista School- CA

Lee Secondary School, Michigan

Collingwood Private School, Vancouver, BC

Bloomsburg University, PA

Stormking Spa Retreat, Wa

Gardner School, WA

Waldorf School at Moraine Farm, MA

Others:

Capulin Volcano State Park, NM

Alcatraz - Golden Gate National Conservancy, California

Racine Zoo, Racine, Wisconsin 

State of Kentucky Housing Authority

City of Calgary, Historical Park, Calgary, Alberta 

Deerfield Beach Housing Authority, Deerfield Beach, FL

Elk Mountain Resort, Montrose CO  

American Red Cross 

16 Penny Scenery & Props, Hollywood Ca 

Clay Garden & Gifts, Santa Rosa Beach FL

​